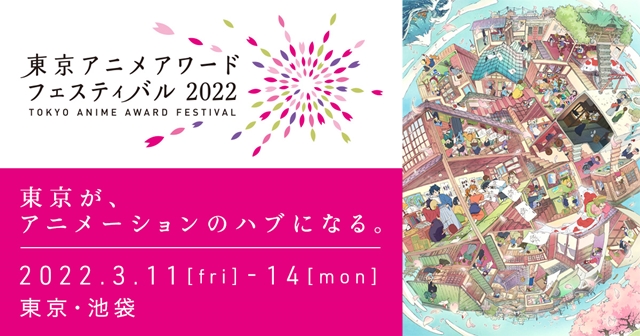 El sitio web oficial del Tokyo Anime Award Festival 2022 (TAAF2022) anunció este 6 de enero que las votaciones están abiertas para el Premio de los Fans para el Anime del Año. Pueden votar tantas veces como quieran durante el periodo de votación, que inició ayer y concluirá el 3 de febrero de 2022, pero solo una vez al día. Necesitarán una cuenta en Twitter para poder participar.
Desde el pasado 1 de noviembre y hasta el 2 de diciembre de 2021, el festival organizó una votación pública para seleccionar a los 100 mejores animes del año. La lista incluye a 80 series de televisión y 20 películas u OVAs, del total de 446 animes que se emitieron o proyectaron durante 2021 (específicamente entre el 1 de octubre de 2020 y el 30 de septiembre de 2021. En total se recopilaron 152.959 votos durante el periodo de 32 días. Entre esas 100 obras elegidas los fans tendrán que votar una vez más para elegir su favorita de 2021.
---
Top 100 de titulos de anime de 2021:
Series de televisión:
IDOLY PRIDE
IDOLiSH7 Second BEAT!・Third BEAT!
Akudama Drive
Assault Lily BOUQUET
Adachi and Shimamura
The Case Study of Vanitas
Vivy -Fluorite Eye's Song-
Umamusume Pretty Derby Season2
Uramichi Oniisan
86
A3! SEASON AUTUMN & WINTER
SK∞
Mr. Osomatsu 3rd season
ODD TAXI
My Next Life as a Villainess: All Routes Lead to Doom! X
Kageki Shojo!!
Thus spoke Kishibe Rohan
Kirrato Pri☆Chan
Gintama THE SEMI-FINAL
Kemono Jihen
Golden Kamuy 3rd season
Godzilla Singular Point
Is The Order A Rabbit? BLOOM
The Quintessential Quintuplets∬
Miss Kobayashi's Dragon Maid S
Sonny Boy
SHAMANKING
Shadows House
JUJUTSU KAISEN
The Aquatope on White Sand
Attack on Titan The Final Season
Super Cub
Zombie Land Saga Revenge
SSSS.DYNAZENON
Chocomatsu-san ~Valentine chapter~
Chocomatsu-san ~White Day chapter~
D4DJ First Mix
Heaven Official's Blessing
That Time I Got Reincarnated as a Slime 2nd season
Heaven's Design Team
Tokyo Revengers
Dr.STONE STONE WARS(2nd season)
Dragon Quest The Adventure of Dai
Tropical-Rouge! Precure
Non Non Biyori Non Stop
Haikyu!! TO THE TOP(4th season)
Backflip!!
Cells at Work!
Cells at Work! BLACK
Yashahime: Princess Half-Demon
BEASTARS(2nd season)
Higurashi: When They Cry (Gou & Sotsu)
Pretty Boy Detective Club
Hypnosis Mic -Division Rap Battle-Rhyme Anima
Pui Pui Molcar
Fairy Ranmaru
To Your Eternity
Black Clover
Fruits Basket The Final
Bungo Stray Dogs Wan!
Hetalia World★Stars
My Hero Academia (5th season)
Horimiya
MARS RED
Welcome to Demon School! Iruma-kun (2nd season)
Sleepy Princess in the Demon Castle
Magia Record: Puella Magi Madoka Magica Side Story (2nd season)
The Journey of Elaina
Grandmaster of Demonic Cultivation
Mushoku Tensei: Jobless Reincarnation
Talentless Nana
Detective Conan
Moriarty the Patriot
Laid-Back Camp SEASON2
Love Live! Superstar!!
Love Live! Nijigasaki High School Idol Club
Re:ZERO -Starting Life in Another World- 2nd season (second half)
World Trigger 2nd season
Wonder Egg Priority
ONE PIECE
Películas (incluyendo OVAs):
Pompo: The Cinéphile
Gils und Panzer das Finale 3rd episode
Mobile Suit Gundam Hathaway
Gintama THE FINAL
Demon Slayer: Kimetsu no Yaiba – The Movie: Mugen Train
Revue Starlight
BanG Dream! Episode of Roselia」I:Yakusoku/II:Song I am
BanG Dream! FILM LIVE 2nd Stage
Fate/Grand Order – Divine Realm of the Round Table: Camelot
Free!-the Final Stroke- 1st chapter
Evangelion: 3.0+1.0 Thrice Upon a Time
Natsume's Book of Friends: The Waking Rock and the Strange Visitor
White Snake
Fate/Grand Order – Grand Temple of Time: Solomon
Princess Principal: Crown Handler 1st & 2nd chpater
My Hero Academia: World Heroes' Mission
Detective Conan The Scarlet Bullet
BELLE
Ryoma! The Prince of Tennis
The Legend of Hei
---
El Tokyo Anime Award Festival 2022 (TAAF2022) se llevará a cabo en Ikebukuro, Tokyo, del 11 al 14 de marzo. TAFF es un festival internacional de animación desarrollado en base a los antiguos Tokyo Anime Awards, que se entregaban como parte de la Tokyo International Anime Fair entre 2002 y 2013.

Vídeo promocional de 30 segundos:
Cartel oficial del evento: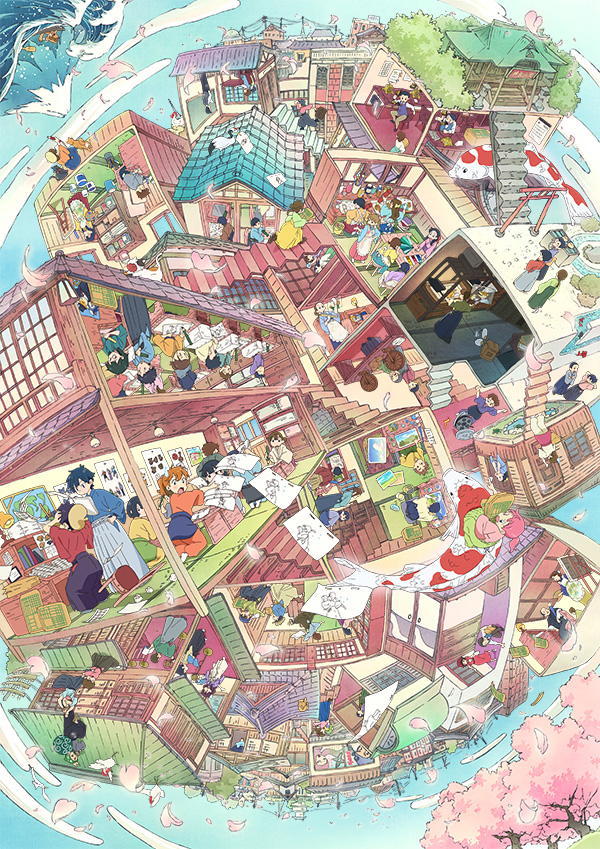 Fuente: Web Oficial del Tokyo Anime Award Festival
©TAAFEC. All Rights Reserved.
---