La web oficial del proyecto animado original ID: INVADED ha revelado un primer tráiler, su equipo y su voz protagonista, así como una imagen.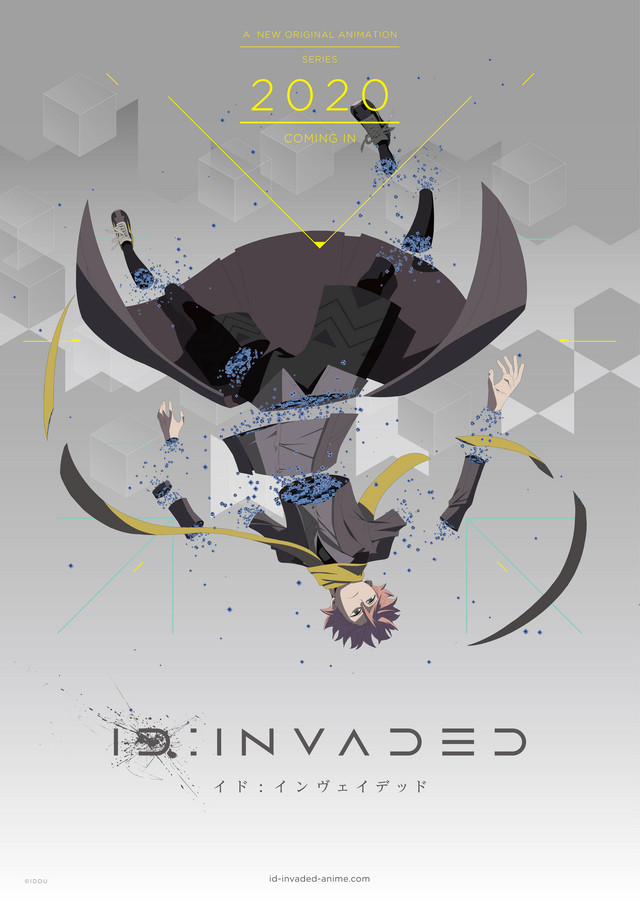 El video nos muestra al personaje Sakaido investigando la muerte de una misteriosa chica conocida solo como "Kaeru-chan". El anime se estrenará en 2020.
El equipo principal del anime lo componen:
Dirección: Ei Aoki (Re:CREATORS, Aldnoah.Zero, Fate/Zero)
Guiones: Otaro Maijo (The Dragon Dentist

)

Diseño original de personakes: Yuuki Kodama (Blood Lad, Hamatora)
Diseño de personajes: Atsushi Ikariya (Fate/stay night: Heaven's Feel I. presage flower, Fate/stay night: Unlimited Blade Works)
Artista conceptual: Yoshihiro Sono (Psycho-Pass, Kabaneri of the Iron Fortress)
Animador principal: Daisuke Mataga (Re:ZERO -Starting Life in Another World-)
Asistencia de dirección: Takehiro Kubata
Diseño de color: Emi Chiba (After the Rain, Magical Sisters Yoyo & Nene)
Animadores: Keita Shimizu, Ai Asari, Atsuka Mameduka, Norie Igawa, Momoko Kawai
Obra original: The Detectives United
Kenjiro Tsuda será la voz de Sakaido, el protagonista.
Fuente: ANN