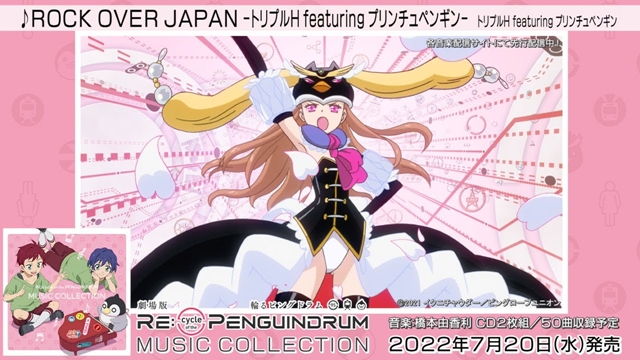 El disco "RE:cycle of the PENGUINDRUM MUSIC COLLECTION", que saldrá a la venta el próximo 20 de julio incluirá tres nuevas canciones del grupo idol Triple H, el trio ficticio que forma parte de la franquicia Mawaru Penguindrum. Un vídeo promocional especial de tres minutos y medio nos da un adelanto de las canciones, acompañadas de escenas memorables de las películas.
El grupo musical está formado por Himari Takakura (interpretada por Miho Arakawa), Hikari Utada (Marie Miyake) y Hibari Isora (Yui Watabe). Aunque el grupo nunca se formó oficialmente en la historia del anime (Hikari y Hibari debutaron como Double H), interpretaron covers del ending y las canciones insertas de la serie creadas por la banda ARB.
El dico incluye los temas "ROCK OVER JAPAN – Triple H featuring Purin-Chu-Penguin" que suma a Sumire Uesaka en su interpretación de Purin-Chu-Penguin, así como "YELLOW BLOOD" y "Factory", temas utilizados en la primera película compilatoria, Re:cycle of Penguindrum.
Caratula del CD: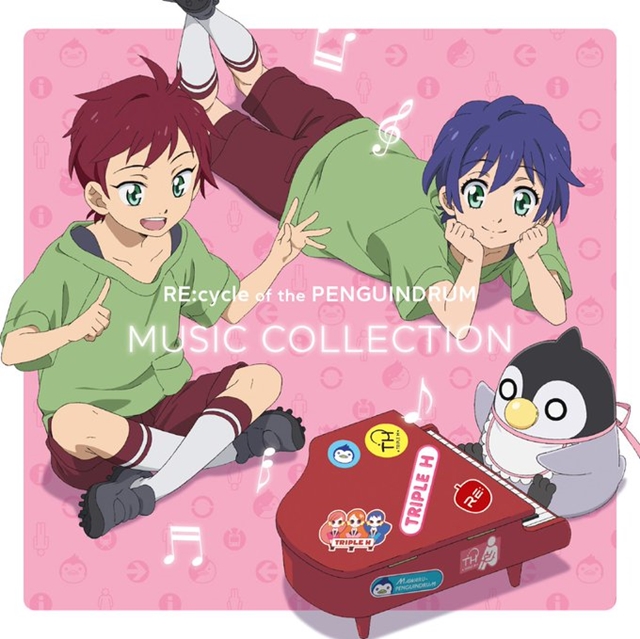 Luego del estreno de la primera película el pasado 29 de abril, la segunda parte, Re:cycle of Penguindrum, "Boku wa Kimi wo Aishiteiru" (I Love You), está programada para el 22 de julio de 2022 en Japón.
Tráiler de "Re:cycle of Penguindrum":
Cartel promocional: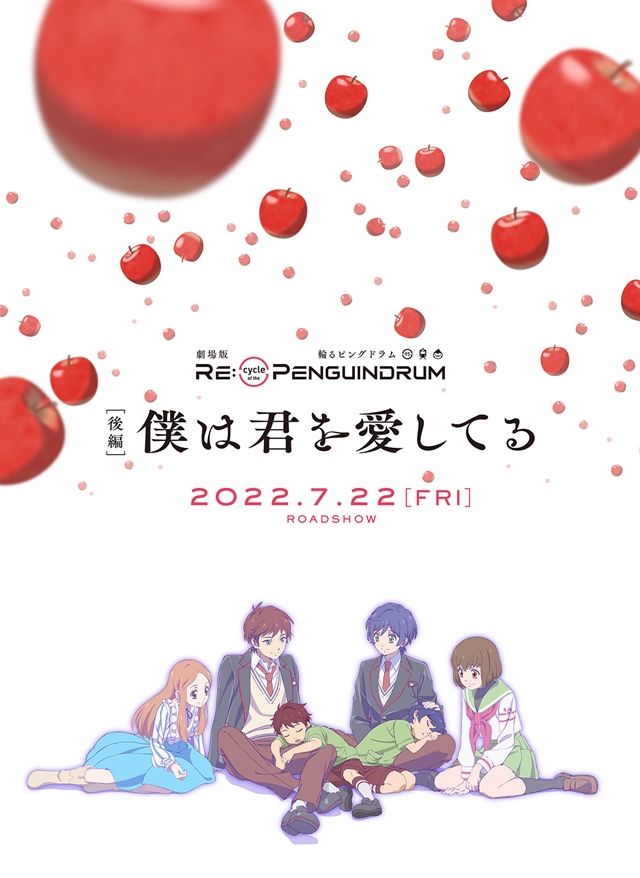 ---
Fuente: Canal de YouTube de KING AMUSEMENT CREATIVE
©2021 Icuni Chowder/Pingrove Union
---