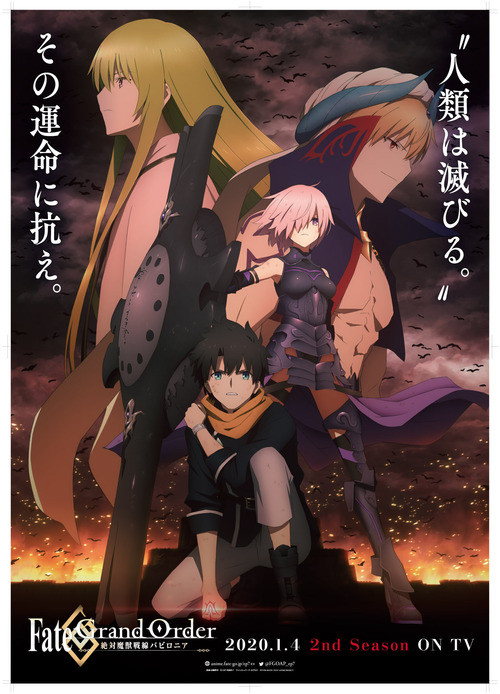 La web oficial del anime Fate/Grand Order Absolute Demonic Front: Babylonia, el anime que adapta el arco Order VII: The Absolute Frontline in the War Against the Demonic Beasts: Babylonia del juego Fate/Grand Order, ha mostrado un video promocional y una nueva imagen para la que será la segunda parte de la serie.
En el video podemos escuchar el que será el nuevo ending del anime, "Prover", de milet.
Esta segunda parte se estrenará el 4 de enero y la serie puede verse en Crunchyroll para Latinoamérica un mes después de su emisión en Japón.
\2ndクールPVを解禁/
2020年1月4日からスタートする2ndクールに向けて最新PVを公開!
2ndクールにてED主題歌を務めるmiletさんの「Prover」もお聴きいただけます。是非ご覧ください!https://t.co/N4RMl7Bhtn #FGO #バビロニア #FGO_ep7 pic.twitter.com/gsH9aJRgz4

— 【公式】Fate/Grand Order -絶対魔獣戦線バビロニア- (@FGOAP_ep7) December 28, 2019
Fuente: ANN