En múltiples cuentas de Twitter de producciones de la industria del manga y el anime en Japón se publicaron distintas ilustraciones especiales y/o fotogramas para desear una Feliz Navidad a todos los fanáticos de la industria. En este artículo hemos tratado de recopilar todas las que hemos podido, sin embargo, no está de más explorar un poco en Twitter para encontrar más.
Keikenzumi na Kimi to, Keiken Zero na Ore ga, Otsukiai suru Hanashi (Our Dating Story: The Experienced You and The Inexperienced Me)
BOFURI: I Don't Want to Get Hurt, so I'll Max Out My Defense.
The Angel Next Door Spoils Me Rotten (Otonari no Tenshi-sama ni Itsunomanika Dame Ningen ni Sareteita Ken)
VTuber Murasaki Shion
Ilustradora FOU Yuu
Idoly Pride
Yamada-kun to Lv999 no Koi wo Suru (Loving Yamada at Lv999)
Yuru Camp
VTuber Himemori Luna
Koori Zokusei Danshi to Cool na Douryou Joshi (The Ice Guy and His Cool Female Colleague)
Oshi no Ko
Artista Saka Mikami
Azur Lane
Spy Kyoushitsu (Spy Room)
Artista Posuka Demizu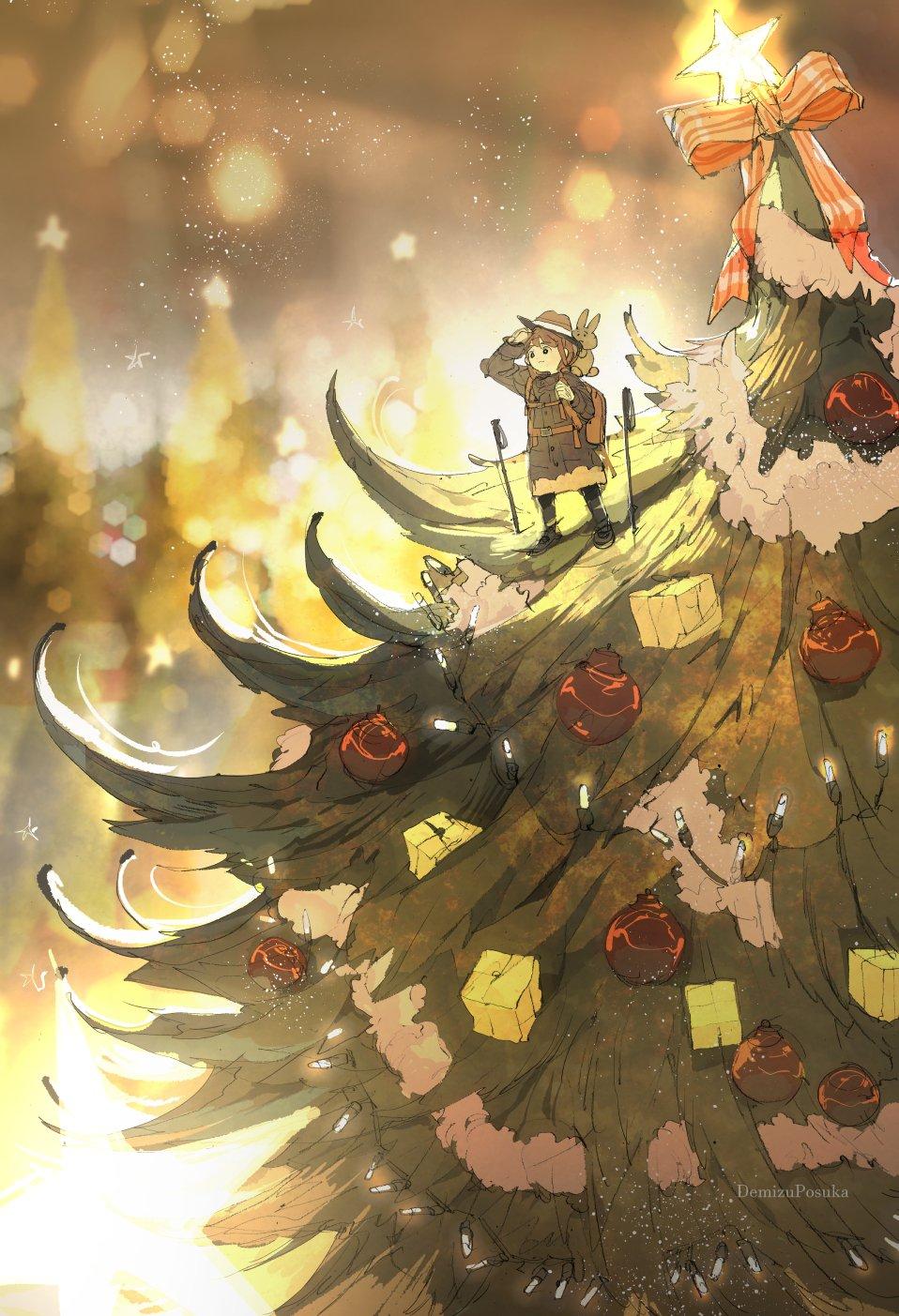 Granblue Fantasy
Artista Shunsaku Tomose
Kakkou no Iinazuke (A Couple of Cuckoos)
Watashi no Oshi wa Akuyaku Reijou. (I'm in Love with the Villainess)
Boku no Hero Academia
Artista Kentaro Yabuki
Artista Kyockcho
Isekai de Cheat Skill wo Te ni Shita Ore wa, Genjitsu Sekai wo mo Musou Suru: Level Up wa Jinsei wo Kaeta (I Got a Cheat Skill in Another World and Became Unrivaled in The Real World, Too)
Akiba Meido Sensou (Akiba Maid War)
Artista Kimitake Yoshioka
Isekai wa Smartphone to Tomo ni (In Another World With My Smartphone)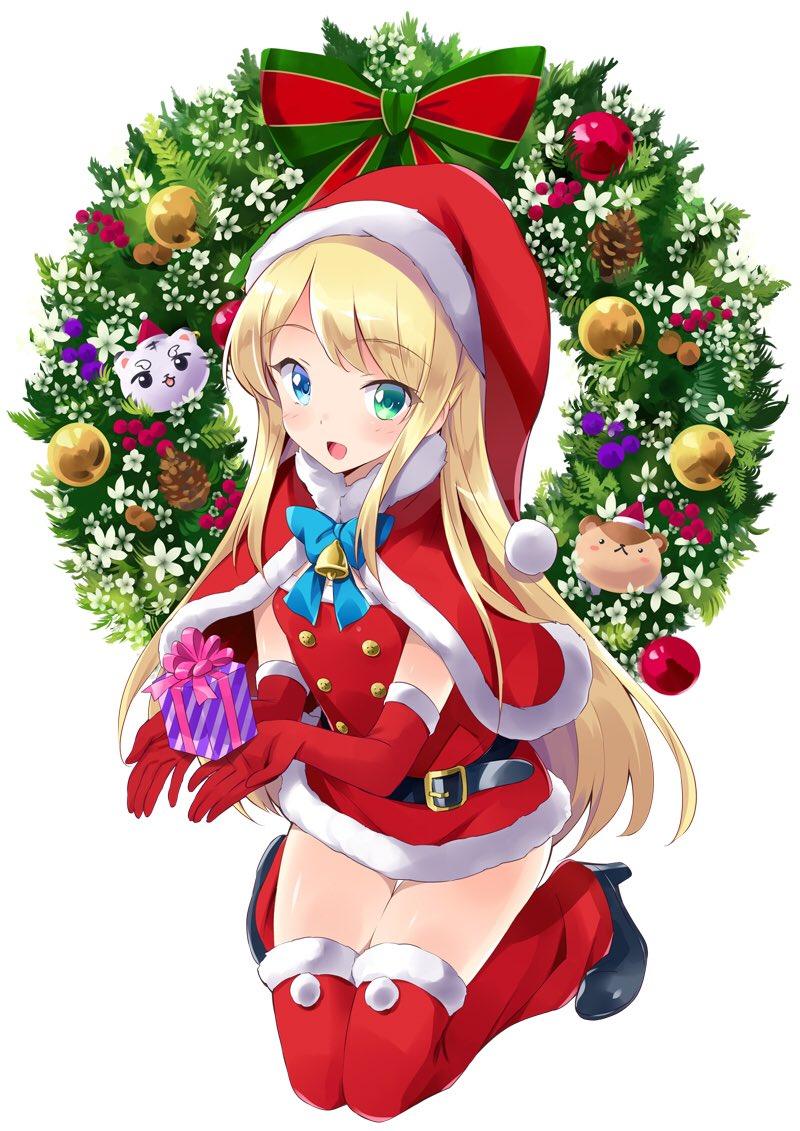 My Life as Inukai-san's Dog (Inu ni Nattara Suki na Hito ni Hirowareta)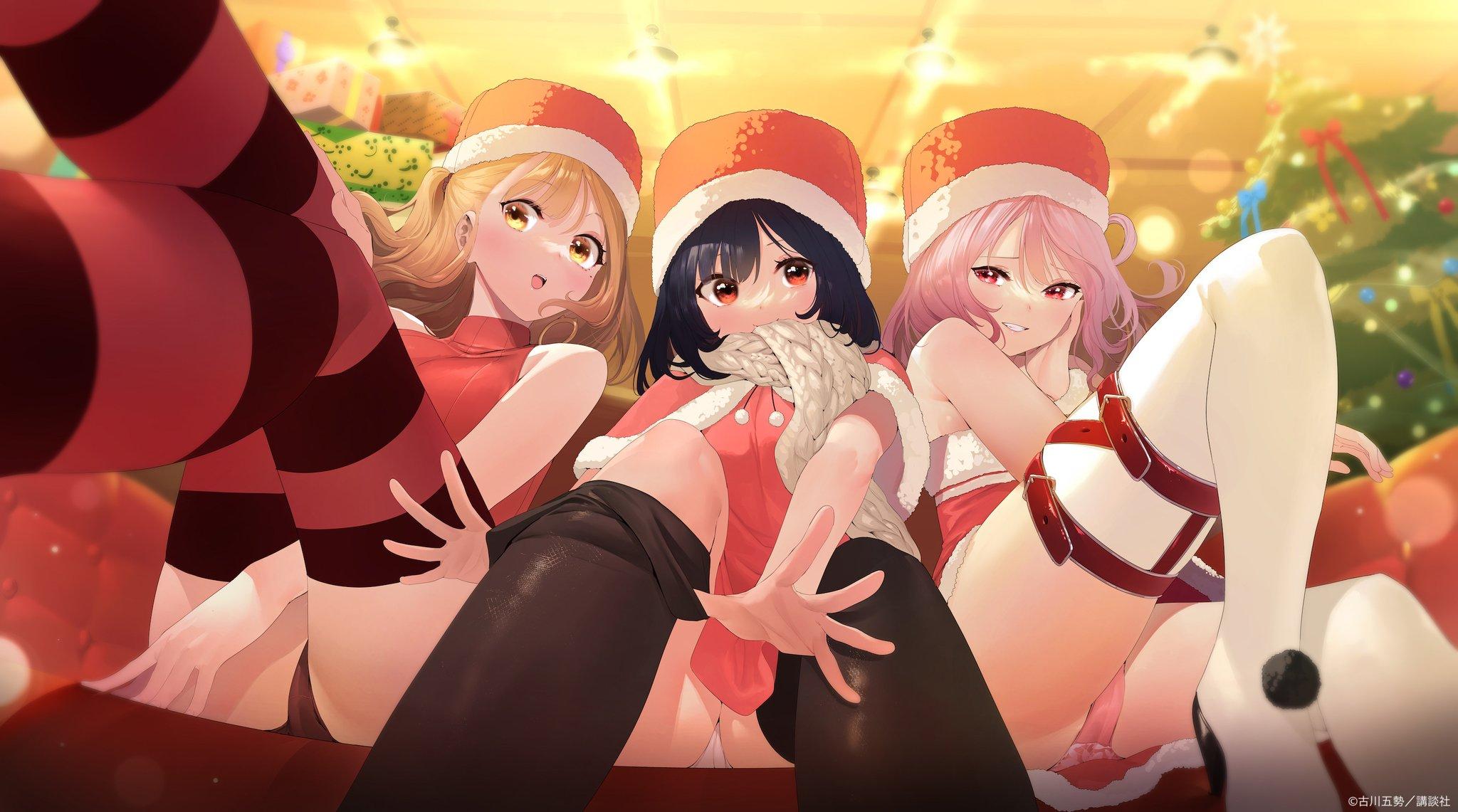 Artista 40hara
Uzaki-chan wa Asobitai (Uzaki Wants to Play!)
1-nichi Goto ni Tsun ga Hetteku Tsuntsuntsuntsuntsuntsuntsuntsuntsuntsuntsundere Joshi
Artista Manabu Nii
Kanojo, Okarishimasu (Rent A Girlfriend)
Artista Souichirou Yamamoto
Lycoris Recoil
Bocchi the Rock!
Fullmetal Alchemist
Azur Lane
EDENS ZERO
FAIRY TAIL
Berserk
[ESTE ARTÍCULO SIGUE EN CONSTRUCCIÓN Y SERÁ AMPLIADO A LO LARGO DEL DÍA MIENTRAS MÁS PRODUCCIONES Y ARTISTAS COMPARTAN MÁS ILUSTRACIONES. TE RECOMENDAMOS VISITARLO VARIAS VECES]
La entrada ¡Feliz Navidad te desea la industria del anime este 2022! se publicó primero en Kudasai.