La web oficial de la nueva adaptación animada en forma de remake en 3D del manga Saint Seiya de Masami Kurumada, titulada Knights of the Zodiac: Saint Seiya, ha revelado el que será el reparto de voces para Japón.
De izquierda a derecha en la imagen superior:
Masakazu Morita como Seiya de Pegaso
Takahiro Sakurai como Shiryu de Dragón
Hiroaki Miura como Hyoga de Cisne
Satomi Satou como Shun de Andromeda
Katsuyuki Konishi como Ikki de Fénix
Fumiko Orikasa como Saori Kido
La serie se estrenará el próximo verano y será un estreno "global".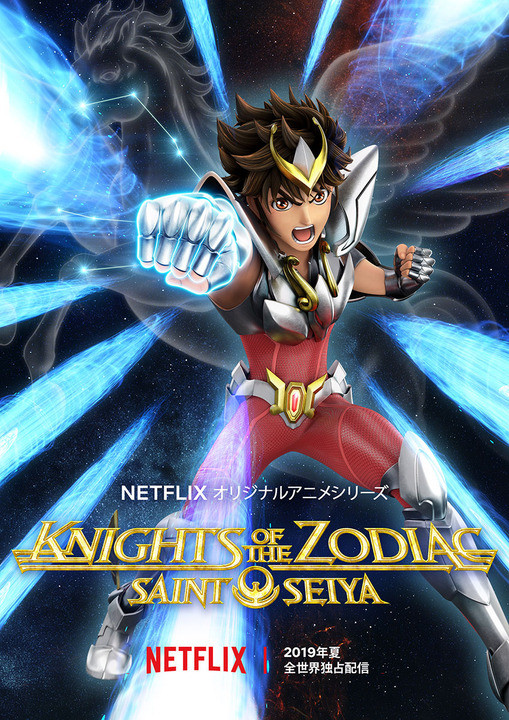 La primera temporada constará de 12 episodios de media hora de duración y cubrirá el arco del Torneo Galáctico y la batalla con los Caballeros de Plata.
La dirección será de Yoshiharu Ashino, quien trabajará bajo Toei Animation. Los guiones serán de Eugene Son(Avengers: Secret Wars), mientras que los diseños de personajes serán de Terumi Nishii (JoJo's Bizarre Adventure: Diamond is Unbreakable). Los diseños de armaduras serán de Takashi Okazaki (Afro Samurai).
En los guiones también participarán:
Benjamin Townsend (Thunderbirds are Go)
Shannon Eric Denton (Avengers: Secret Wars)
Thomas F. Zahler (Ultimate Spider-Man)
Joelle Sellner (Ben 10:Omniverse)
Travis Donnelly (Bull)
Thomas Pugsley (Ben 10)
Saundra Hall (Teenage Mutant Ninja Turtles)
Shaene Siders (Avengers: Secret Wars)
Patrick Rieger (Justice League Action)
Fuente: ANN