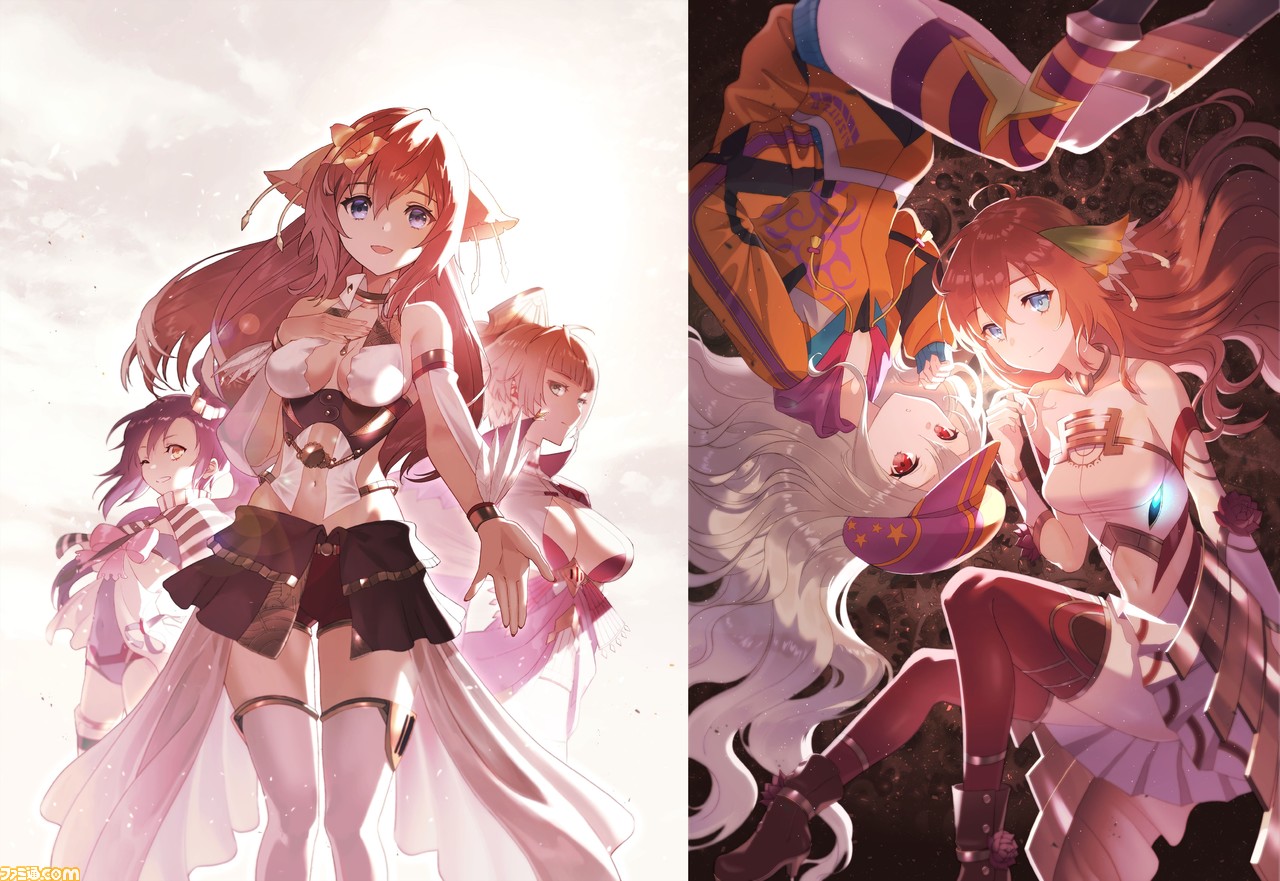 Desde Koei Tecmo han anunciado vía el nuevo número de la japonesa revista Famitsu que Ciel nosurge: Requiem for a Lost Star DX y Ar nosurge: Ode to an Unborn Star DX, remasterizaciones anunciadas el pasado junio de los RPG de aventura de Gust, se lanzarán el 28 de enero de 2021 en PlayStation 4, Nintendo Switch y PC vía Steam en Japón.
Ciel nosurge nacía en abril de 2012 en las PSVita de Japón, llegando un relanzamiento un año después con Ciel nosurge Re:Incarnation que incluía todo el contenido adicional hasta la fecha. En octubre de 2014 se lanzó Ciel nosurge Offline, una versión sin opciones online del juego.
Ar nosurge nacía en marzo de 2014 en las PlayStation 3 de Japón, llegando en septiembre a occidente. En octubre del mismo año el juego daba el salto a PSVita como Ar nosurge Plus, el cual llegaría en julio de 2015 a occidente.
Fuente: Gematsu
Ciel nosurge: Requiem for a Lost Star DX y Ar nosurge: Ode to an Unborn Star DX, the June-announced remasters of the Gust-developed adventure and RPG titles, will launch for PlayStation 4, Switch, and PC via Steam on January 28, 2021 in Japan, publisher Koei Tecmo announced in the latest issue of Weekly Famitsu.
Ciel nosurge was first released for PS Vita in April 2012 in Japan. Ciel nosurge Re:Incarnation, a re-release including all of the original game's patches and downloadable content up until that point, was released in February 2013; and Ciel nosurge Offline, an offline-only version of the game, followed in October 2014.
Ar nosurge was first released for PlayStation 3 in March 2014 in Japan, followed by PS Vita as Ar nosurge Plus in October 2014. The PlayStation 3 version was released worldwide in September 2014, followed by the PS Vita version in July 2015.