Desde el último número de Famitsu se revela que las visual novels Tlicolity Eyes, Katakoi Contrast y Jakou no Lyla del proyecto Triangle Project de Idea Factory, una colaboración de la compañía con Frontier Works, llegarán a Nintendo Switch.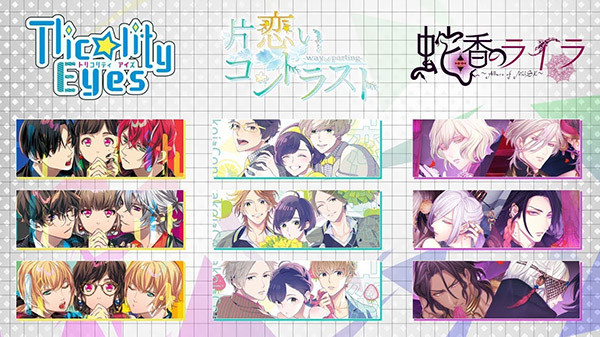 Las tres visual novels contaron con tres volúmenes cada una lanzados entre junio de 2019 y enero de 2019 en los PC de Japón, siendo la temática principal de todas ellas el "triángulo amoroso".
Aunque las versiones originales de PC fueron Tlicolity Eyes, Katakoi Contrast: Way of Parting y Jakou no Lyla: Allure of Musk, las versiones de Switch cambian sus títulos y serán Tlicolity Eyes: Twinkle Snowtime, Katakoi Contrast: Collection of Branch y Jakou no Lyla: Trap of Musk.
La agenda de lanzamiento de las VN es la siguiente:
Tlicolity Eyes: Twinkle Snowtime – 18 de julio
Katakoi Contrast: Collection of Branch – 22 de agosto
Jakou no Lyla: Trap of Musk – 19 de septiembre
Fuente: Gematsu