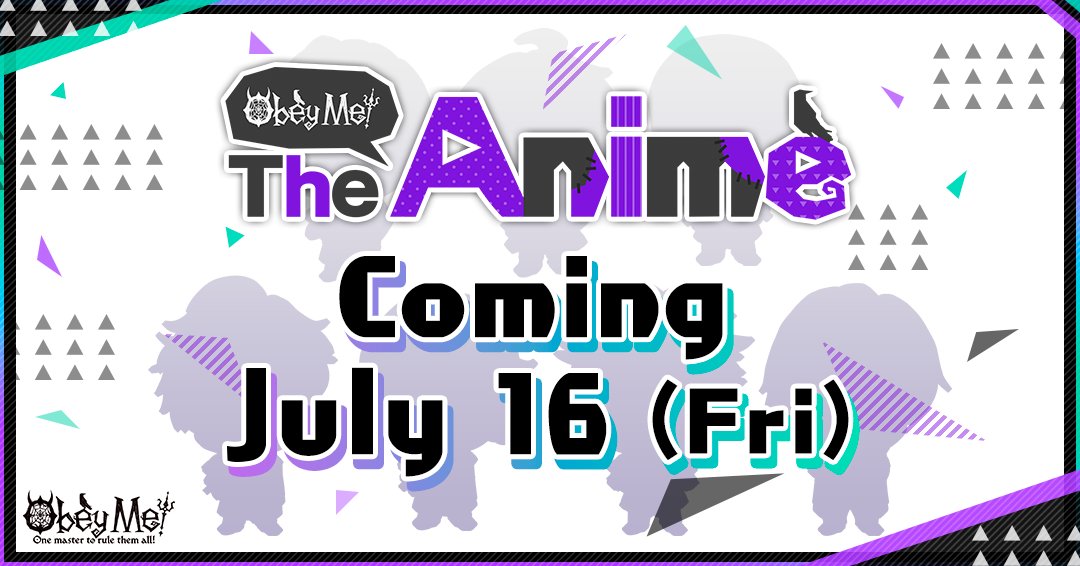 Buenas noticias para todos los fans del romance diabólico, Obey Me! The Anime, la adaptación al anime para la web del juego de móviles de NTT Solmare Corporation que permite a los jugadores enamorar a 7 hermanos demonio, empezará a emitirse el próximo 16 de Julio.
La noticia fue anunciada en las cuentas en inglés y japonés del juego Obey Me! en Twitter.

★Happy Devil Day .5 2021 BIG ANNOUNCEMENT No. 1★
Obey Me! The Anime will start streaming Friday, July 16!

…As soon as Leviathan found out, he run around the House of Lamentation marking calendars and set alarms on the D.D.D.'s of all his brothers.
Stay tuned for more info pic.twitter.com/AsDyYuNCTj

— Obey_Me_Official (@ObeyMeOfficial1) June 10, 2021
Los detalles exactos sobre cuáles serán las plataformas en las que se emitirá en streaming y las regiones en las que estarán disponibles aún no están disponibles. El anime de Obey Me! es producido por Colored Pencil Animation Japan. El juego también está disponible en inglés para dispositivos iOS y Android.
Fuente: Twitter Oficial en Inglés de Obey Me!
© 2019 NTT Solmare Corporation. All rights reserved.
---