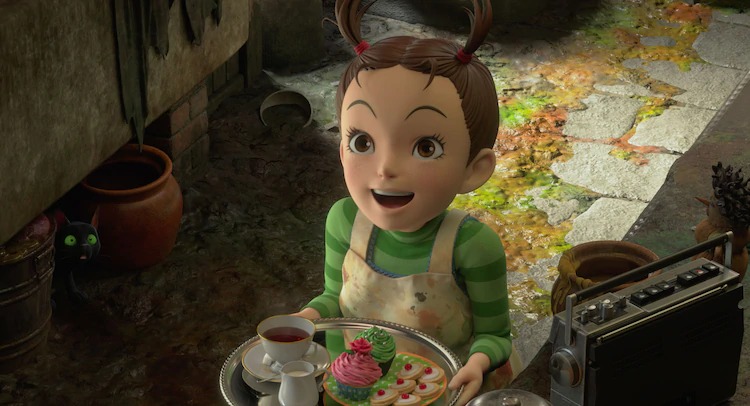 Hasta cinco películas de anime están entre las aspirantes a una nominación al Oscar a Mejor Película Animada, una lista que incluye un total de 27 filmes, de los que solo 5 podrán competir en la 93º entrega de los Premios de la Academia.
Estos son los anime que fueron inscritos para ser considerados:
Kimetsu no Yaiba: Mugen Ressha-hen, dirigida por Haruo Sotozaki (ufotable). Basada en el manga de Koyoharu Gotouge.
Earwig and the Witch, dirigida por Goro Miyazaki (Studio Ghibli)
Lupin III THE FIRST, dirigida por Takashi Yamazaki (Marza Animation Planet y TMS Entertainment). Basada en el manga de Monkey Punch
ON-GAKU: Our Sound, de Kenji Iwaisawa.
Kimi to, Nami ni Noretara (Ride Your Wave) de Masaaki Yuasa (Science Saru)
Nakitai Watashi wa Neko wo Kaburu, de Junichi Sato y Tomotaka Shibayama (Studio Colorido)
Las otras películas que están en la lista de aspirantes a una nominación son:
Accidental Luxuriance of the Translucent Watery Rebus
Bombay Rose
Calamity
The Croods: A New Age
Dreambuilders
Kill It and Leave This Town
Mosley
My Favorite War
Nos Ili Zagoyor Ne Takikh
No. 7 Cherry Lane
Onward
Over the Moon
Red Shoes and the Seven Dwarfs
Scoob!
A Shaun the Sheep Movie: Faramageddon
Soul
The Spongebob Movie: Sponge on the Run
Terra Willy
Trolls World Tour
The Willoughbys
Wolfwalkers
La Academia anunciará los nominados el próximo 15 de marzo. La 93º entrega de los Premios de la Academia de Hollywood se llevará a cabo el 25 de abril, retrasada por dos semanas debido al COVID-19.
En 2020 un total de 32 películas fueron inscritas como aspirantes, incluyendo cuatro películas de anime, pero ninguna fue nominada al Oscar. En esta ocasión la situación podría repetirse. En 2019 la Academia estadounidense cambió las reglas de elegibilidad para películas animadas, removiendo el requerimiento de que debían estrenarse en cine al menos 8 películas animadas para que la categoría estuviera presente en los premios. Además, las votaciones estaban activadas automáticamente para miembros de las divisiones de cortos y películas animadas, mientras que otros miembros debían solicitar participar en la votación.
Fuente: The Wrap

---