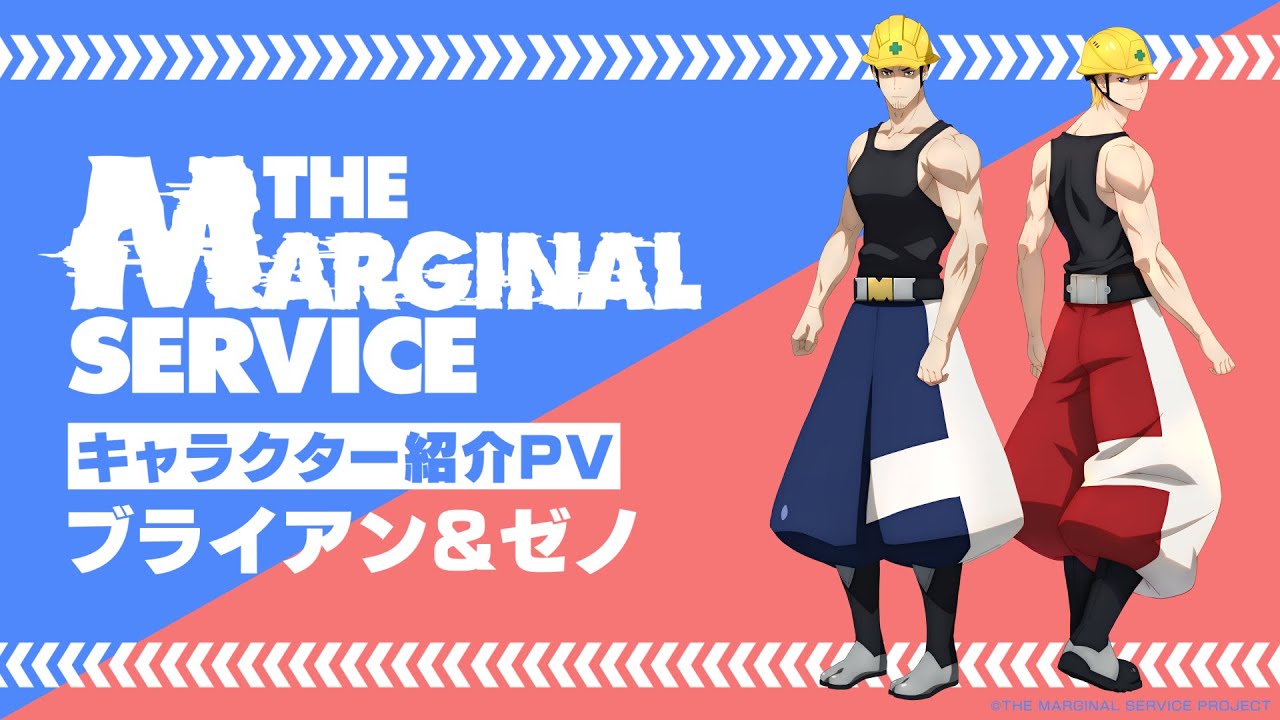 Luciendo como los mejores amigos de sus personajes, Mamoru Miyano (Dazai en Bungo Stray Dogs) y Toshiyuki Morikawa (Ruthven en The Case Study of Vanitas) llegan en el nuevo tráiler de personajes de THE MARGINAL SERVICE, anime que llegará a Crunchyroll este 11 de abril.
En esta ocasión el foco se centra en sus personajes, Brian Nightraider y Zeno Stokes específicamente. Denles un vistazo.
Tráiler de Brian y Zeno:
Mamoru Miyano como Brian Nightraider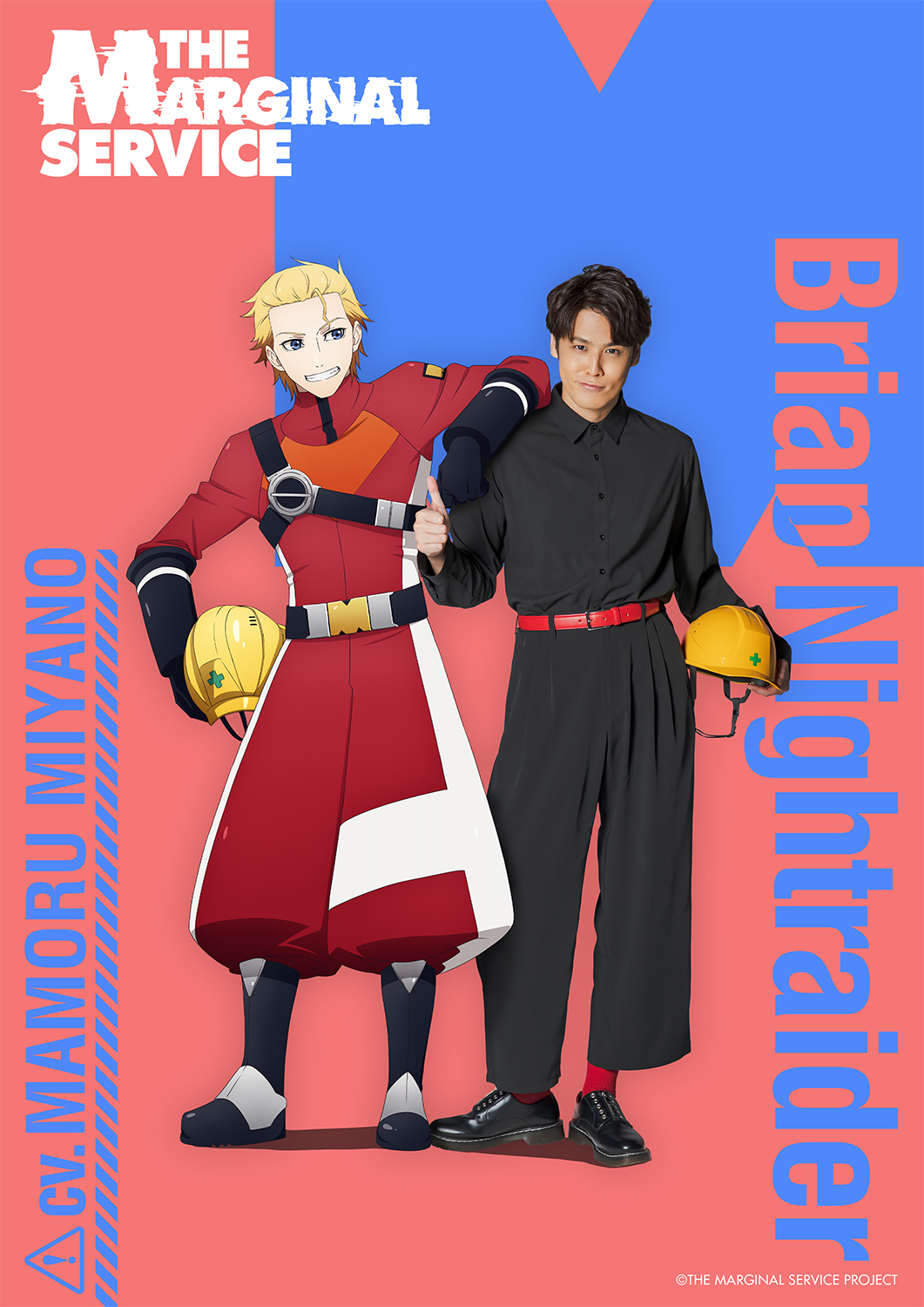 Toshiyuki Morikawa como Zeno Stokes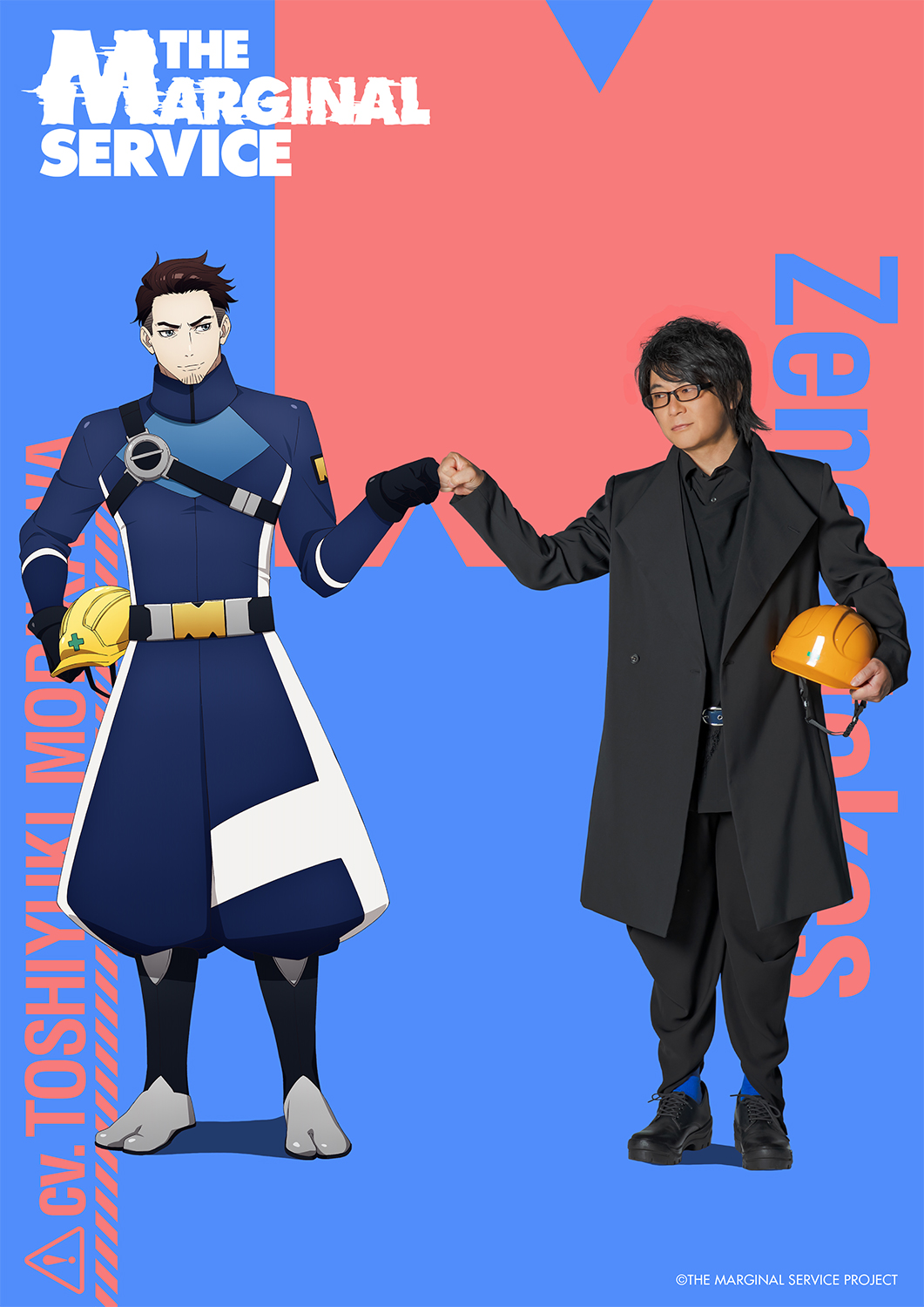 RELACIONADO: THE MARGINAL SERVICE saca musculo en su tercer tráiler de personajes
Masayuki Sakoi (Cautious Hero: The Hero Is Overpowered but Overly Cautious) dirige el anime bajo Studio 3Hz, con composición de la historia de Kenta Ihara (Uncle from Another World) y diseños de personajes de Yoshio Kozakai (Sword Art Online Alternative: Gun Gale Online) .
Después de realizar una encuesta para predecir quien interpretaría a que personaje el pasado noviembre, la lista del elenco principal es la siguiente:
Mamoru Miyano como Brian Nightraider
Toshiyuki Morikawa como Zeno Stokes
Tomokazu Sugita como Bolts Dexter
Yuichi Nakamura como Robin Timbert
Kaori Nazuka como Lyra Candyheart
Hiro Shimono como Cyrus N. Kuga
Shinichiro Miki como Theodore Tompson
Koki Uchiyama como Peck Desmont
Yuma Uchida como Rubber Suit
Además, la serie llegará a Crunchyroll como parte de la Temporada de Anime Primavera 2023.
Fuente: Twitter Oficial (1, 2 y 3)
---