Desde Prototype han anunciado que la kinetic novel Planetarian: The Reverie of a Little Planet tendrá versión para Nintendo Switch en primavera de 2019, fecha en la que llegará a Europa, Norteamérica y Japón.
Esta versión de la novela contará con imágenes en alta definición y textos en inglés, japonés y chino.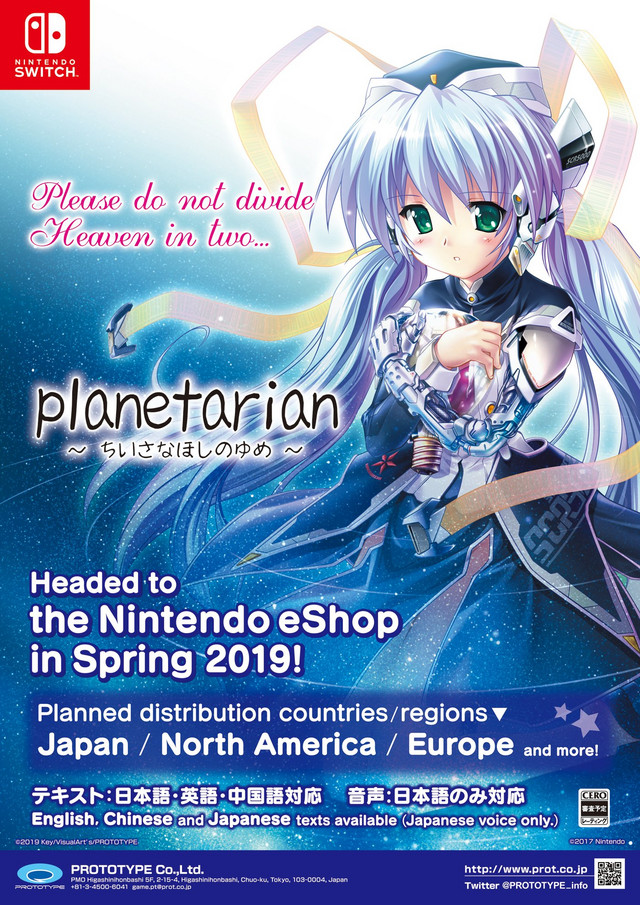 El juego recordemos que ya está disponible en PC vía Steam.
Fuente: Gematsu