Kadokawa Corporation ha anunciado una colaboración entre el juego RPG Maker MV para consolas y la banda de rock Sengoku Jidai: The Age of Civil Wars. La compañía lanzará un juego especial creado con RPG Maker MV que llevará por título Sengoku Jidai: The Age of Civil Wars – Road to the Nation y que se lanzará el 29 de noviembre en Japón.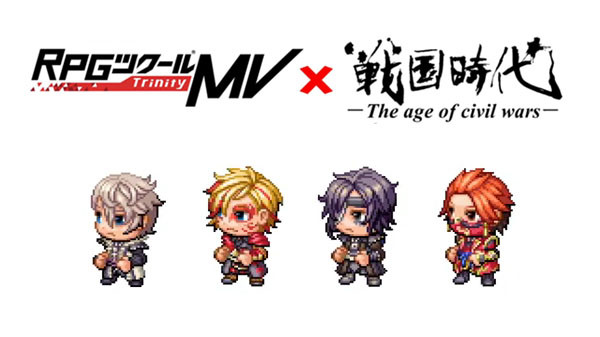 El juego contará con 10 pistas musicales que los usuarios podrán utilizar como temas de fondo en sus propios juegos, incluyendo novedades de la banda de rock y los miembros de la misma como sprites.
RPG Maker MV se lanzaba el pasado 15 de noviembre en las PlayStation 4 y Nintendo Switch de Japón, teniendo fechado su lanzamiento en las Xbox One del país a inicios de invierno de 2019. Las tres versiones del juego llegarán el 26 de febrero a Norteamérica y el 1 de marzo a Europa.
Fuente: Gematsu