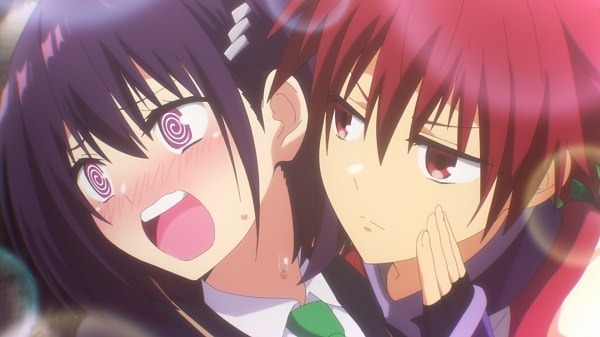 Previamente retrasado por problemas de producción relacionados con el COVID-19, Ayakashi Triangle vuelve el 10 de julio de 2023, y se ha publicado un nuevo video de promocional para celebrar el "Reinicio de la transmisión". La serie volverá a emitir su episodio 1 en Japón, con el resto de los 12 episodios programados para emitirse uno tras otro.
La emisión original del anime comenzó en enero de 2023 y se pospuso después del lanzamiento del episodio 6. Los fans que ya seguía la serie tendrán que esperar varias semanas antes de poder ver el episodio 7 de la serie.
RELACIONADO: Ya hay fecha para que Ayakashi Triangle continúe
La serie, que adapta el manga de Kentaro Yabuki, cuenta con Noriaki Akitaya (The Strongest Sage with the Weakest Crest, Slow Loop) en la dirección. Le asiste Kei Umabiki, bajo el estudio CONNECT. La composición de la historia es de Shogo Yasukawa (The Executioner and Her Way of Life), el diseño de personajes de Hideki Furukawa (Strike the Blood) y música de Rei Ishizuka (A Couple of Cuckoos). Jin Aketagawa es el director de sonido.
Matsuri Kazamaki is an exorcist ninja who exorcises evil spirits called ayakashi. His childhood friend, Suzu Kanade, tends to attract ayakashi, so he secretly protects her from them. But now Suzu has caught the eye of Shirogane, an ayakashi who looks like a cat but rules over all ayakashi as their king!
Fuente: Comic Natalie
---