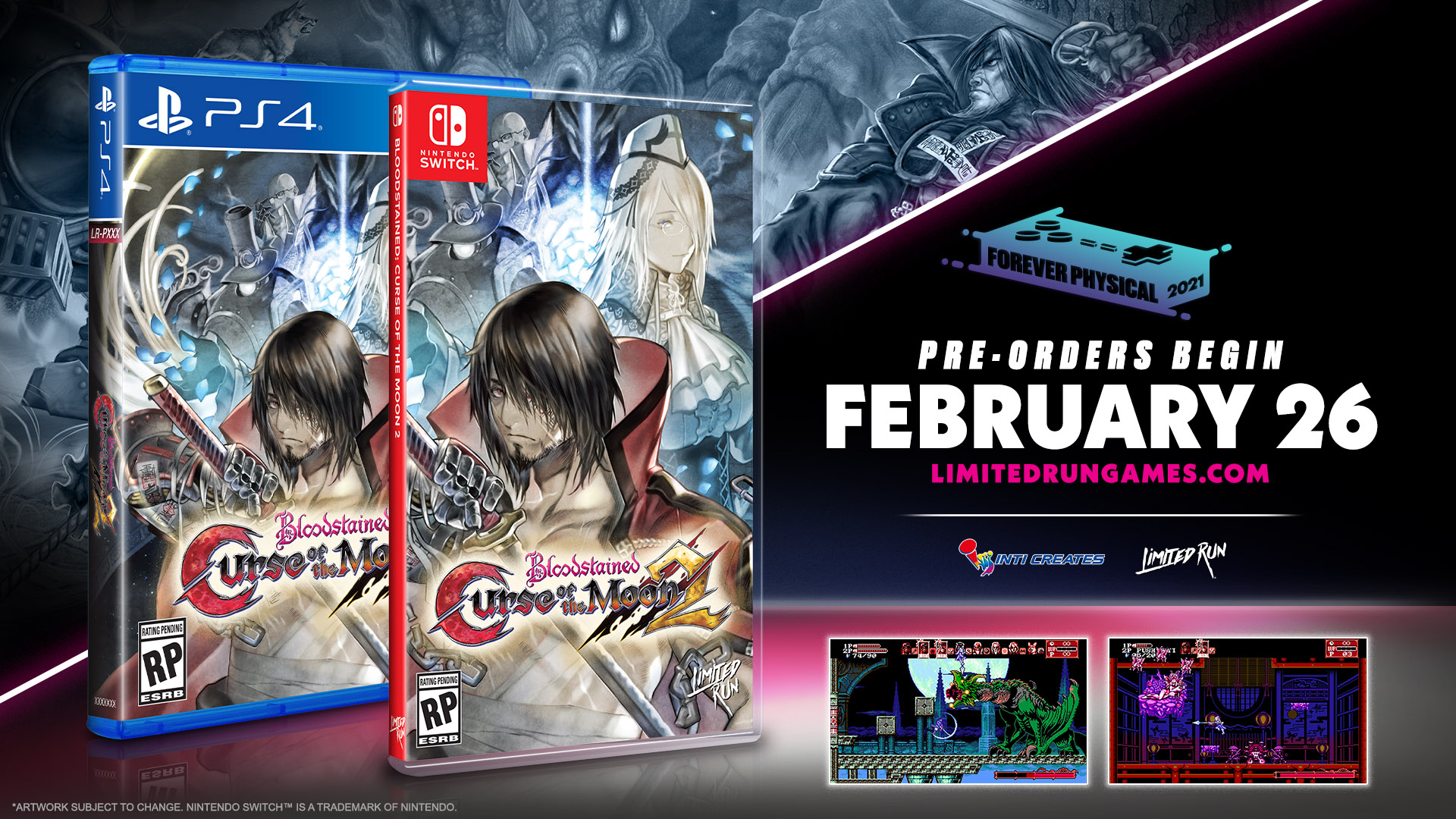 Desde Limited Run Games han anunciado que las reservas de la edición física limitada de Bloodstained: Curse of the Moon 2 para PlayStation 4 y Nintendo Switch se abrirán el próximo 26 de febrero, manteniéndose abiertas durante 4 semanas.
El juego podrá conseguirse en una edición sencilla o en la llamada "Classic Edition", la cual incluirá una copia del juego, una caja al estilo Nintendo Entertainment System, un póster reversible, la banda sonora y una funda al estilo cartucho de NES para el juego.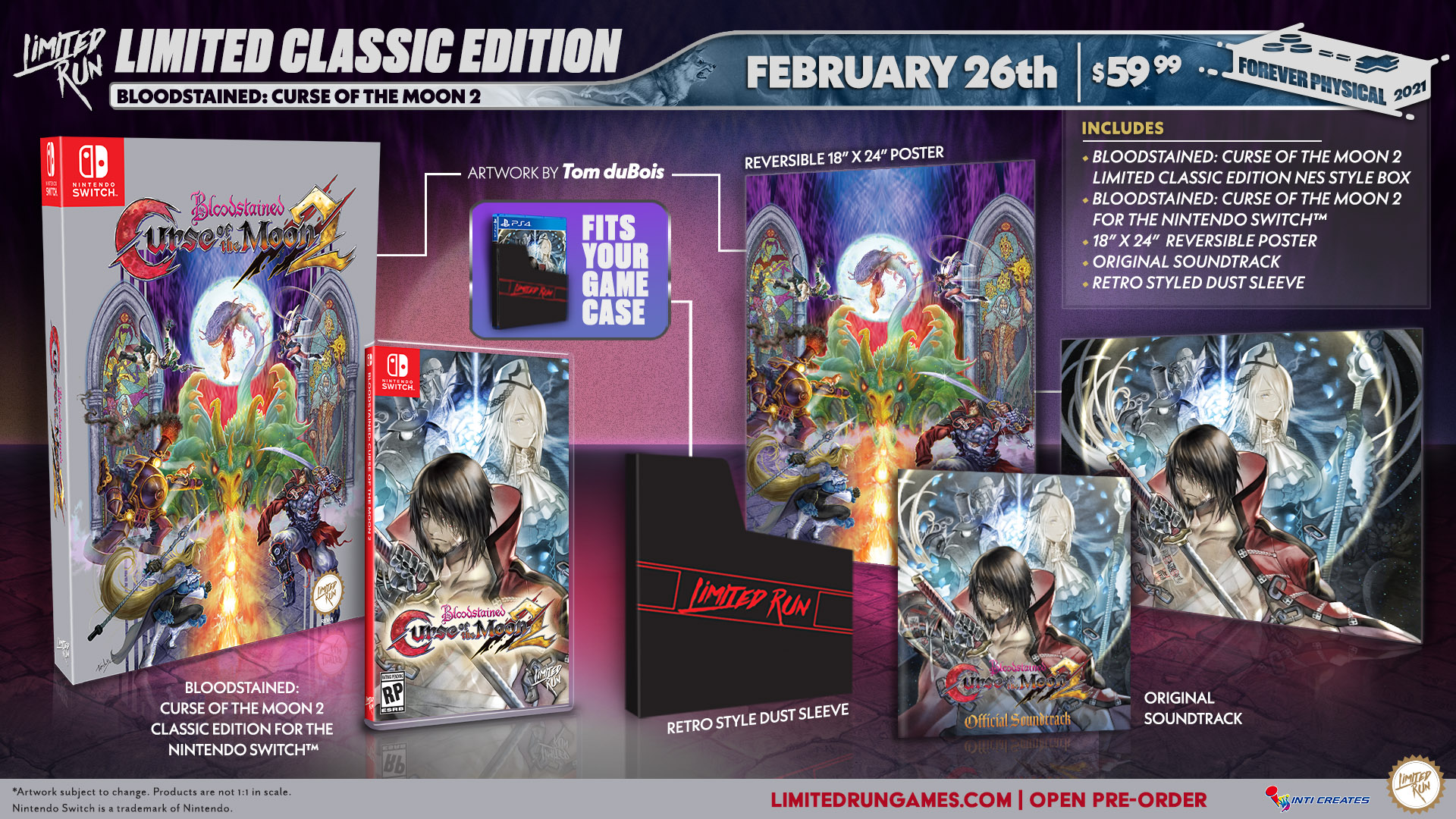 Bloodstained: Curse of the Moon 2 ya está disponible en formato digital para PlayStation 4, Xbox One, Nintendo Switch y PC vía Steam.
Fuente: Gematsu
---