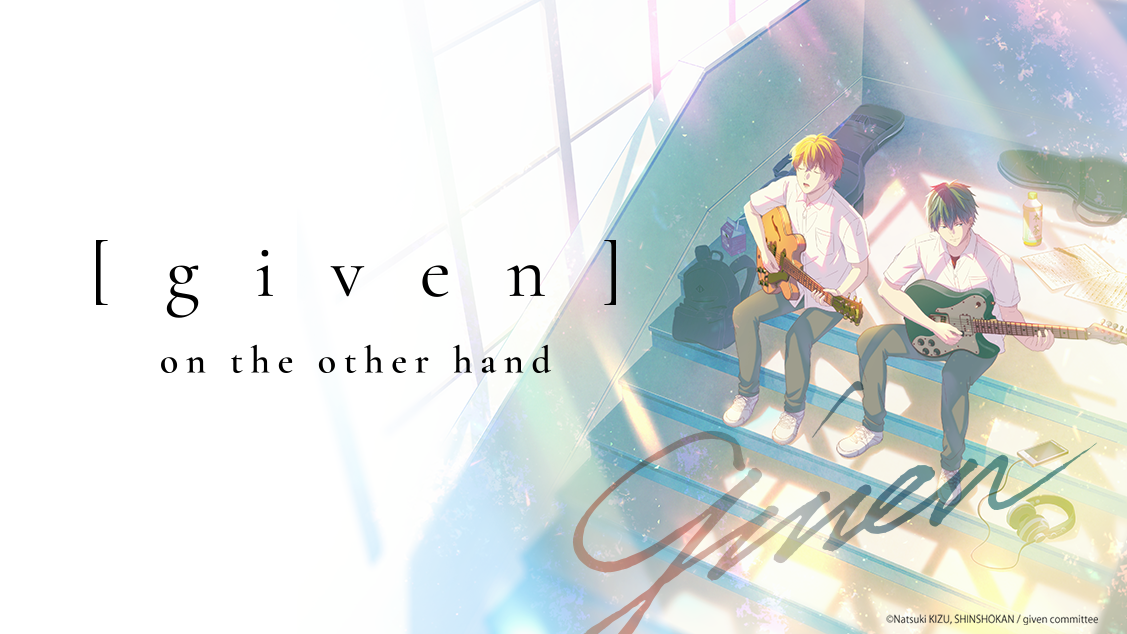 ¿Necesitabas más anime de given en tu vida? Crunchyroll te hará MUY feliz. ¡El episodio especial (OVA) given – on the other hand está disponible ahora mismo en nuestro catálogo!
RELACIONADA: ¡Given the Movie llegará a Crunchyroll en 2021!
given – on the other hand
Hora de estreno: 13 de junio a la 1:00pm PT
Territorios: América del Norte, América Central, América del Sur, Europa, África, Oceanía, Oriente Medio y CEI.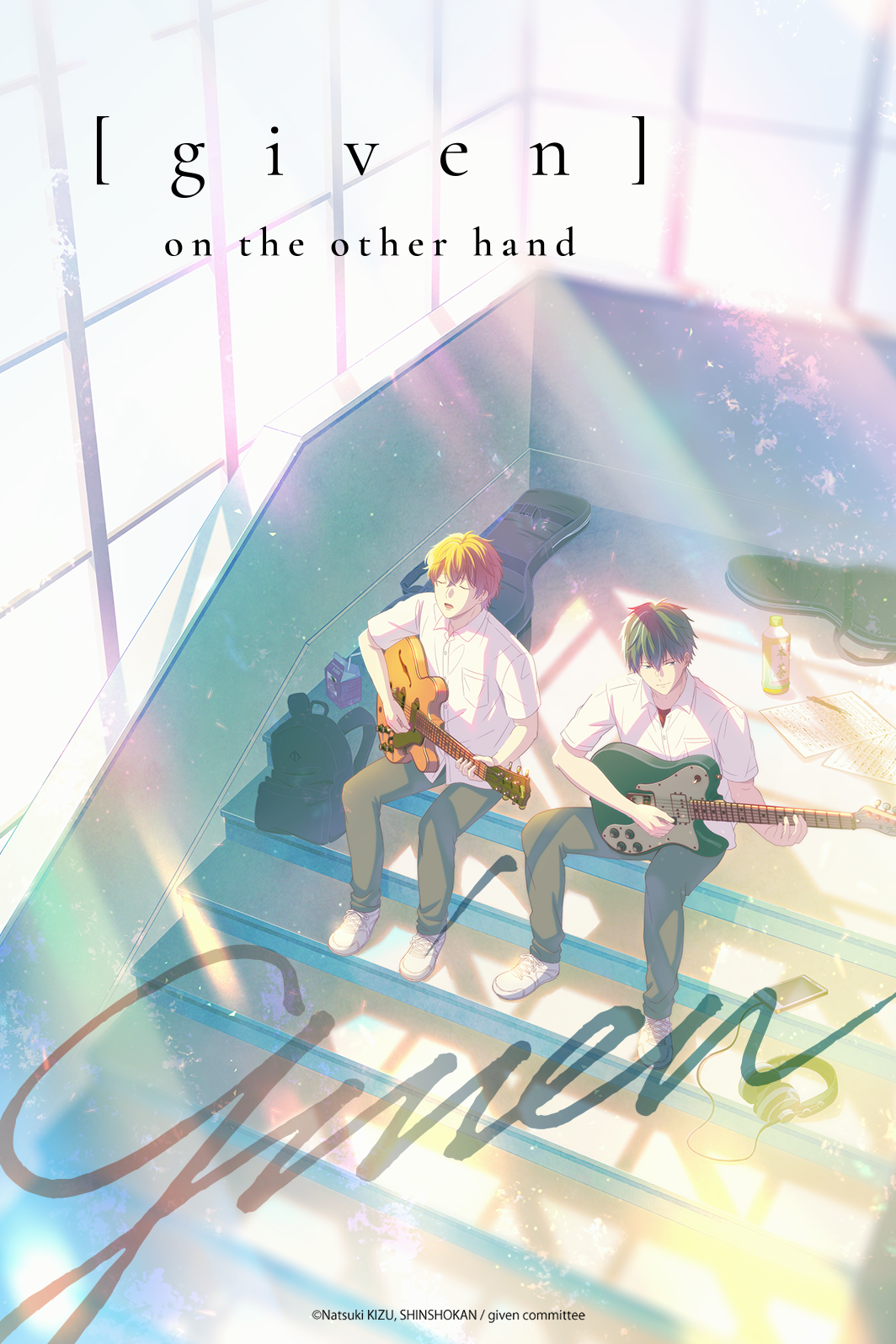 Crunchyroll incluye given en su catálogo actualmente. Esta es la sinopsis:
De alguna manera, la guitarra que le encantaba tocar y los juegos de baloncesto que encontraba tan divertidos perdieron su atractivo…
Eso fue hasta que Ritsuka Uenoyama conoció por casualidad a Mafuyu Sato. Ritsuka había comenzado a perder su pasión por la música en su vida cotidiana, pero luego escucha cantar a Mafuyu por primera vez. La canción resuena en su corazón y la distancia entre ellos comienza a cambiar.
---