La web oficial del anime Fist of the Blue Sky Regenesis, el cual adapta el manga de Buronson, Nobuhiko Horie y Tetsuo Hara, ha mostrado un nuevo video promocional en el que podemos escuchar el que será el opening de la serie, "Soul Seeker", de Crossfaith.
Esta segunda temporada se estrenará el 1 de octubre en Amazon Prime Video, llegando el 9 de octubre a Tokyo MX, KBS Kyoto, Sun TV y BS Fuji.
La web del anime lista la serie como de 24 episodios en cuatro volúmenes físicos. La primera temporada se estrenaba el 2 de abril y contó con Yoshio Kazumi como director bajo Polygon Pictures.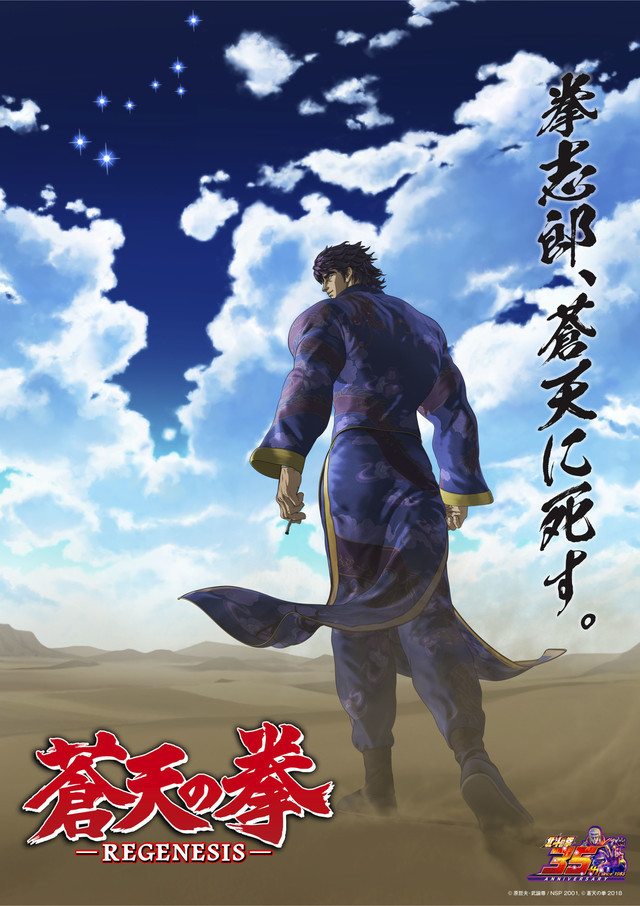 Fuente: ANN