Durante el evento Jump Festa '20 se reveló el último video promocional para la cuarta temporada de Haikyu!!, que se titulará Haikyu!! To The Top. El anime se emitirá por dos arcos, el primero se estrenará el próximo 10 de enero y el segundo en julio de 2020.
Burnout Syndromes interpretará el tema de apertura con el sencillo titulado「PHOENIX」, mientras que CHiCO with HoneyWorks interpretará el tema de cierre titulado「Kessen Spirit」.
Kazuyuki Okitsu se integra al elenco interpretando a Suguru Daisho, Natsuki Hanae interpretará a Korai Hoshiumi de la Preparatoria Kamomedai, y Mamoru Miyano interpretará a Atsumu Miya de la Preparatoria Inarizaki.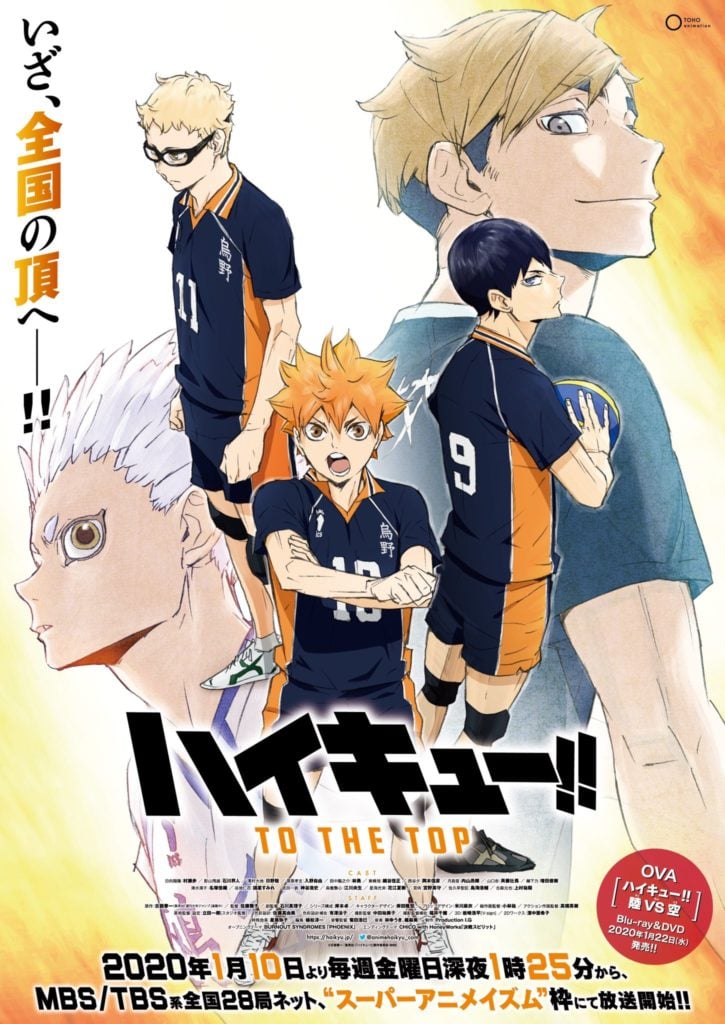 Los estudios Production I.G estrenaron la primera temporada de la adaptación al anime en abril de 2014. La segunda temporada se estrenó en octubre de 2015, y la tercera temporada se estrenó en octubre de 2016. Por su parte, Haruichi Furudate comenzó la publicación del manga en 2011, y actualmente se encuentra en su recta final.
Fuente: AIR News
La entrada Revelan el último tráiler del anime Haikyu!! To The Top se publicó primero en Kudasai.