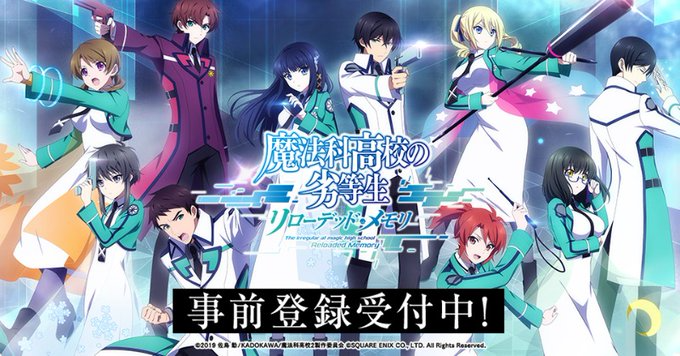 Square Enix abría recientemente una web oficial y una cuenta de Twitter para anunciar un juego para smartphones de la franquicia Mahouka Koukou no Rettousei, o The Irregular at Magic High School como también se conoce en occidente.
El juego será The Irregular at Magic High School: Reloaded Memory y tiene previsto lanzarse tanto en iOS como Android como un free-to-play. El registro anticipado del mismo ya está disponible en Japón y cuenta con Tsutomu Satou, autor de las novelas originales, como supervisor de la historia original para la ocasión.
Junto al anuncio nos dejaban un primer anuncio del juego en el que podemos escuchar su tema musical principal, "Sanzen Reload", interpretado por Saori Hayami y Yoko Hikasa.
Fuente: ANN