Limited Run Games ha anunciado una edición limitada física de The King of Fighters '97 Global Match para PlayStation 4 y PSVita que se lanzará el 22 de febrero en la tienda online de la compañía.
La edición se podrá conseguir tanto en versión sencilla como coleccionista en ambas versiones.
El juego por su parte está disponible ya digitalmente en PlayStation 4, PSVita y PC.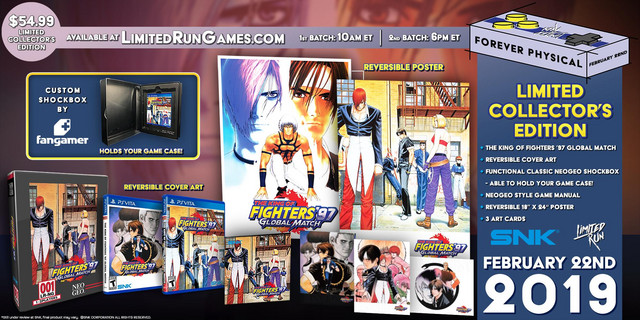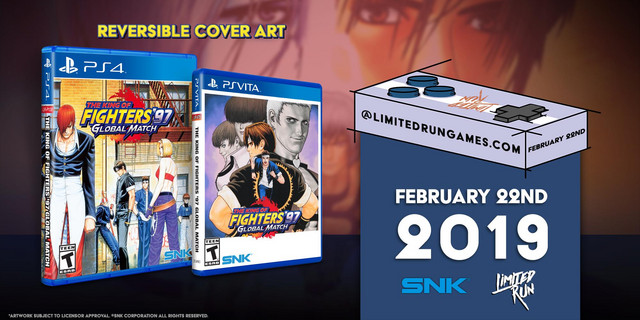 Fuente: Gematsu